Current & related Projects
James Luck and Rebekkah Schoonbeek combine to create the artistic duo of "Luck & Schooney" Together they create extraordinary shows full of passion, humor and emotion that connect with diverse audiences. Both with many years of performance and creative experience they specialise in dance theatre, creating storylines through movement, dance, and music.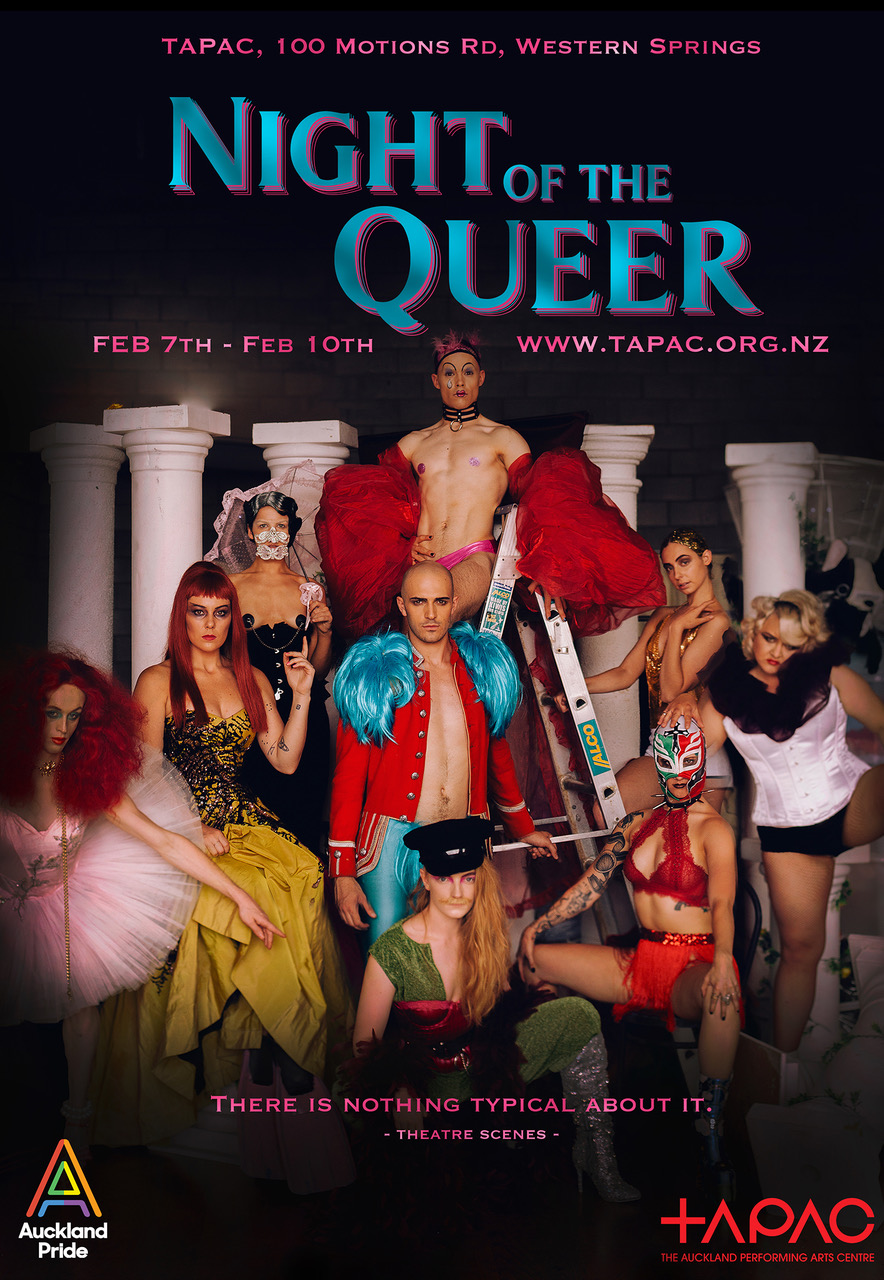 James Luck and Rebekah Schoonbeek are Co-Artistic directors of Luck & Schooney. In Feb 2019 as a part of Auckland Pride, Luck & Schooney come together to create Night of The Queer, a magical journey of discovery and love.
With characters inspired by Greek gods and goddess Night of The Queer explores the challenges of every day relationships.
Returning by popular demand James and Rebekkah once again transform TAPAC theatre into a world of gender bending acts of burlesque, cabaret, circus, music, and dance.
Snuff is a moment: A sharp intake of breath, a cake & coke smeared cabaret for the fast-living, youth-loving, devil-may-care. The last stand of the drug-addled-burlesque-club kid glitteratti. A pinch from the snuff box. In the neon glow of the final party, high heels flash against glimpses of torn fishnets & spilt champagne.
Hosted by the irreverent & insolent James Luck; featuring our burlesquers with bounce, Patty Smack & Molly Va Saahd alongside the incomparable Dudley the Douche Bear (keep your arms & legs inside the vehicle at all times); & all new performances by NZ's striptease queen Leda Petit.
Darlings, come follow us down the rabbit hole. We'll show you a real good time. Strip you right down to the bone & tidy you up just in time for breakfast.